Thanks to PerpetualPageTurner for creating the perfect prompts for me to gather all of my bookish achievements and thoughts for 2017!
---
Reading Stats
Number Of Books You Read: 40
Number of Audiobooks: 0
Number of Rereads: 0
Number Unfinished/Abandoned: 3
---
Best in Books
1. Best Book You Read In 2017?
It's so hard to choose just one!
But I have to pick The Hate U Give by Angie Thomas, because it blew me away. Read review HERE.
View my Top 5 2017 Backlist Reads
2. Book You Were Excited About & Thought You Were Going To Love More But Didn't?
Who Runs The World? by Virginia Bergin was my biggest disappointment. I was so excited for it as the concept sounded great, but I hated it in so many ways and couldn't even finish it.
You can read all the reasons I didn't like this book in my REVIEW
3. Most surprising (in a good way or bad way) book you read?  
Orbiting Jupiter surprised me because there is ZERO hype around this book, and it was so good! Such a little gem.
4. Book You "Pushed" The Most People To Read (And They Did)?

It's no surprise, but the book I sold most copies of in my bookstore was The Hate U Give.
5a. Best series you started in 2017?
This is a tough one because I started a lot of really good ones!
I guess I have to pick A Court of Thorns and Roses by Sarah J. Maas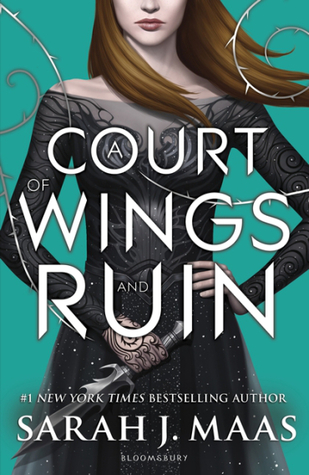 5b. Best Sequel of 2017?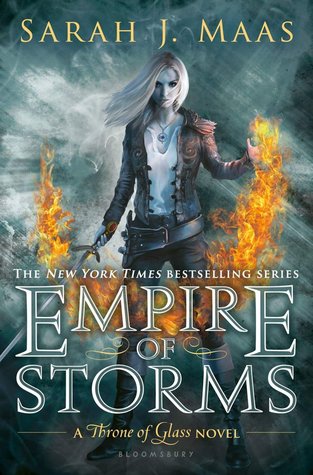 Empire of Storms by Sarah J. Maas. This is a no-brainer for me. I LOVED this book like I would a child.
5c. Best Series Ender of 2017?
Without choosing another SJM book…
Ruin and Rising by Leigh Bardugo was the end of me. I devoured all three books back-to-back, and definitely *didn't* cry for the entire last 100 pages of this book…
Read my review of the Trilogy HERE
6. Favourite new author/audiobook narrator you discovered in 2017?
I read my first Leigh Bardugo book this year, and immediately bought and read everything she's written so far. A firm favourite.
7. Best book from a genre you don't typically read/was out of your comfort zone?
I don't typically read adult contemporary fiction, but The Kite Runner by Khaled Hosseini was one of the best books I read this year.
5/5 Stars
8. Most action-packed/thrilling/unputdownable book of the year?

I read so many good books this year, this is so hard!
Okay, I'm settling on a duology that I tore through in a matter of a couple of days…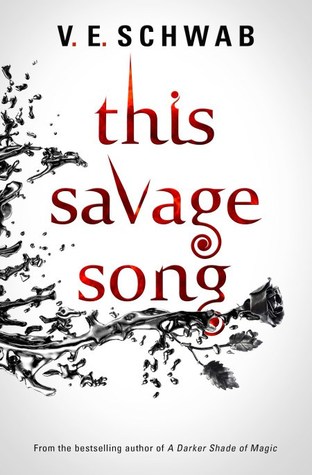 I gave both This Savage Song and Our Dark Duet by V.E. Schwab 5/5 stars. It was utterly thrilling and a really couldn't put it down!
9. Book You Read In 2017 That You Are Most Likely To Re-Read Next Year?
I don't usually do re-reads, so probably none.
10. Favorite cover of a book you read in 2017?
The cover for Empress of A Thousand Skies by Rhoda Belleza is gorgeous! Unfortunately I didn't enjoy the book as much as the cover and only gave it 3/5 stars, but it's still pretty so who cares?
11. Most memorable character of 2017?

Lila Bard from A Darker Shade of Magic by V.E. Schwab. She's the best.
12. Most beautifully written book read in 2017?
The Kite Runner by Khaled Hosseini
13. Most Thought-Provoking/ Life-Changing Book of 2017?
After You by JoJo Moyes, simply because it was all about moving on and losing your fears to trust new people, and it came to me at exactly the right time in my life. My review for this will come soon, but I gave it 4/5 stars.
14. Book you can't believe you waited UNTIL 2017 to finally read? 
Pretty much half of the books I read…
Okay so I probably should have read this when I was a child, so I guess The Northern Lights by Philip Pullman wins this one, although I wasn't overly impressed anyway and only gave it 3/5 stars.
15. Favorite Passage/Quote From A Book You Read In 2017?
"I can't know that something is possible, and sit back and not do anything to make it real."
From Things A Bright Girl Can Do by Sally Nicholls.
In all honesty, there were a lot more quotes I would have normally picked over this one, but I'm useless and don't write any of them down… This one stuck with me though.
16. Shortest & Longest Book You Read In 2017?
Shortest Book:
Good Bones by Margaret Atwood. Number of Pages = 147
Longest Book: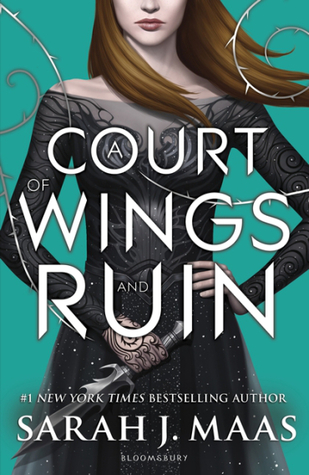 A Court of Wings and Ruin by Sarah J. Maas. Number of Pages = 699
17. Book That Shocked You The Most

I'm just going to have to say The Kite Runner again, because some parts of that book were bloody brutal and shocking in that sense…
18. OTP OF THE YEAR (you will go down with this ship!)

(OTP = one true pairing if you aren't familiar)
Alucard and Rhy from A Gathering of Shadows by V.E. Schwab.
I WILL GO DOWN ON HIS SHIP IF NECCESARY.
19. Favourite Non-Romantic Relationship Of The Year
If I'm going to be honest, no non-romantic relationships really caught my attention enough for me to be able to remember them this year… The one favourite friendship I had actually turned out to be romantic in the next book, so I have none.
20. Favourite Book You Read in 2017 From An Author You've Read Previously
21. Best Book You Read In 2017 That You Read Based SOLELY On A Recommendation From Somebody Else/Peer Pressure:
SO MUCH PEER PRESSURE.
But A Darker Shade of Magic was incredible and I'm so glad I caved and read this.
5/5 Stars – Read Full Review
22. Newest fictional crush from a book you read in 2017?
Rhysand. Rhysand. Rhysand.
Can I say his name again..?
RHYSAND…
23. Best 2017 debut you read?
The Hate U Give by Angie Thomas
24. Best Worldbuilding/Most Vivid Setting You Read This Year?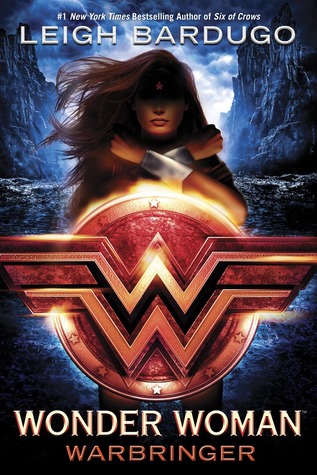 An interesting choice, I'm sure, but actually the Amazon island setting for Wonder Woman: Warbringer by Leigh Bardugo was the most vividly pictured in my imagination.
A very close second place goes to Velaris in A Court of Mist and Fury.
25. Book That Put A Smile On Your Face/Was The Most FUN To Read?
Wonder Woman: Warbringer was the most fun I've had reading a book in a long time! I loved everything about this book.
26. Book That Made You Cry Or Nearly Cry in 2017?
Two books that I've previously mentioned:
The Kite Runner and After You both made my cry at several intervals throughout the book.
27. Hidden Gem Of The Year?
I've already mentioned it once, but it's Orbiting Jupiter by Gary D. Schmidt. Seriously if you haven't checked out this book, I highly recommend it.
28. Book That Crushed Your Soul?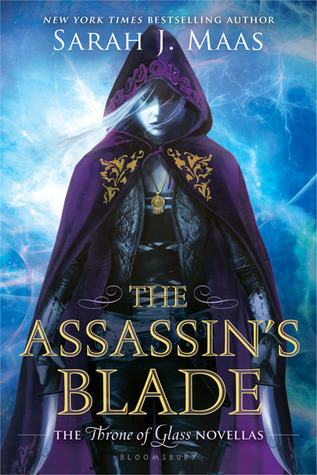 The Assassin's Blade by Sarah J. Maas.
For context, my Goodreads review still remains as: "4.5 stars. Full review to come at the end of this weekend when I finally get chance to compile all of my thoughts and shattered heart…"
29. Most Unique Book You Read In 2017?
When Breath Becomes Air by Paul Kalanithi because it was the only non-fiction/biography I read.
30. Book That Made You The Most Mad (doesn't necessarily mean you didn't like it)?
Who Run's The World? by Virginia Bergin.
I didn't like it, for the record. And it made me SO mad to read it. So much so that I abandoned it less than 100 pages in!
MAN HATE IS NOT FEMINISM.
You can read my ranty review HERE.
---
Bookish/Blogging Life
1. Best event that you participated in (author signings, festivals, virtual events, memes, etc.)?
I didn't go to very many, but I organised a panel with Melinda Salisbury, Katherine Webber and Sara Barnard, where they did a YA quiz show with the audience and that was really cool.
2. Best moment of bookish/blogging life in 2017?
Can I say completing this post? Because my god this is long! If you've managed to read through to the end of this I'd say that would be one of your greatest achievements too…
3. Most challenging thing about blogging or your reading life this year?
I've had several reading slumps which were SO HARD to get out of. I also let my blogging slip a lot so I plan to really get back on top of it in 2018.
4. Most Popular Post This Year On Your Blog (whether it be by comments or views)?
Most Likes:
June 2017 Book Haul – So Random!
Most Comments:
Top 5 Releases I'm Looking Forward To This Month…
5. Best bookish discovery (book related sites, book stores, etc.)?
I went into the Gower Street (London) branch of Waterstones for the first time this year, and I love it! It's like a heavenly maze of books that you can get lost in and tuck yourself away in a quiet corner for hours.
---
PHEW.
Jeez, that was one long post… The longest I have ever written in fact, so if you made it to the end then, congrats!
2017 was a good year for books, lets hope 2018 follows suit!