Rating: 🌟🌟🌟🌟🌟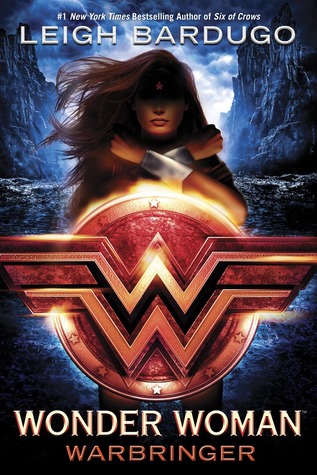 Synopsis: Daughter of immortals.
D
longs to prove herself to her legendary warrior sisters. But when the opportunity finally comes, she throws away her chance at glory and breaks Amazon law—risking exile—to save a mortal. Diana will soon learn that she has rescued no ordinary girl, and that with this single brave act, she may have doomed the world.
Daughter of death.
A
just wanted to escape her overprotective brother with a semester at sea. She doesn't know she is being hunted by people who think her very existence could spark a world war. When a bomb detonates aboard her ship, Alia is rescued by a mysterious girl of extraordinary strength and forced to confront a horrible truth: Alia is a Warbringer—a direct descendant of the infamous Helen of Troy, fated to bring about an age of bloodshed and misery.
Together.
T
will face an army of enemies—mortal and divine—determined to either destroy or possess the Warbringer. Tested beyond the bounds of their abilities, Diana and Alia must find a way to unleash hidden strengths and forge an unlikely alliance. Because if they have any hope of saving both their worlds, they will have to stand side by side against the tide of war.
---
Let me start off by saying…
THIS.
BOOK.
WAS.
AWESOME.
Like, seriously. I'm officially totally obsessed with Leigh Bardugo and need to read everything she ever writes/has written after having only previously read Six of Crows (review here). I'm not really the comic book, superhero loving type. I've seen a few movies and thought they were okay, I wouldn't watch them again or go out of my way to find out about the latest releases, etc. So honestly, I don't even know what persuaded me to pick this up in the first place, other than that it seemed like a good idea at the time.
But boy was it a good idea! It's one of my favourite books I've read this year, and I definitely want to re-read it and secretly (not so secretly) hope that there will be a sequel!
This book had everything I could have wished for and so much more. Diana was fierce and compassionate as our main character, and I loved the diverse cast of supporting characters, especially Nim – she was my fave.
Funny, action-packed and brilliantly written, this book gave me all the feels. I couldn't put it down and totally recommend it to everyone, superhero fan or not!
I hope there's more to come.
---
View Wonder Woman: Warbringer on Goodreads