So I'm very excited about this post… I'm taking part in my first ever readathon! I have to say, I'm a little scared; I usually only manage 3-4 books per month because I get so busy, so doing at least 7 is going to be one hell of a challenge… but hey, why not!?
This one is hosted by the very lovely Aentee @ ReadAtMidnight and takes inspiration from all of the spells used by Dumbledore's Army focusing on diversity within fiction, in particular one's with #OwnVoices. You can read her original post here, and sign up for yourselves to represent your Hogwarts house!
The readathon is running from the 1st-15th January, midnight to midnight in whichever time zone you're in.
So without further ado, it's time to set myself a TBR for each of the prompts…
---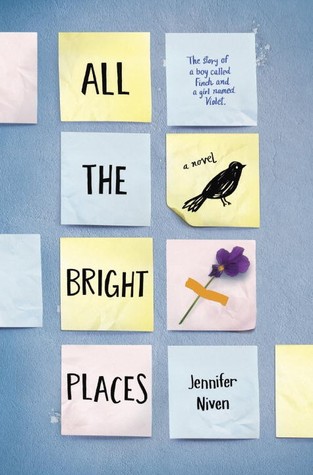 The Patronus charm is deeply personal and is fuelled by your love and positive experiences. For this prompt, read a diverse book highlighting a topic of personal significance to you or a loved one.
For this I've chosen to read All The Bright Places by Jenifer Niven. Depression and anxiety have been things that I've been  dealing with for a few years now, and this book deals with this in the most extreme of these circumstances. It also deals with suicide and loss, which a few of my close friends have unfortunately experienced first hand.
This Disarming spell became one of Harry's signature move. I ask you to disarm your own prejudices and step out of your comfort zone for this prompt. Go read a diverse book featuring a marginalised group you either have not read about, or don't read enough about.
I haven't ever read a book with transgender character, so for this reason I simply must read The Art of Being Normal by Lisa Williamson. It's been on my to read list for nearly a year now, so it'a definitely time to get it checked off my list!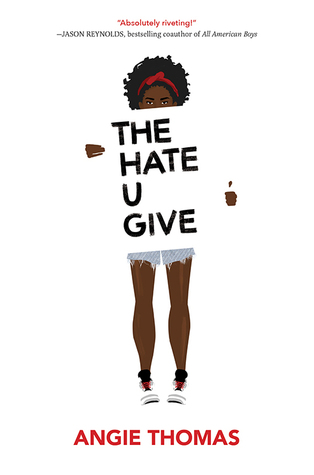 I hope that everyone will strive to pick #OwnVoices books for these prompts anyway, but here's a category that demands you to cast that Shield Charm and protect #OwnVoices story by reading one!
I was lucky enough to be sent an advanced copy of The Hate U Give by Angie Thomas, so that's going to be my pick for this prompt. The book was written as part of the Black Lives Matter movement, and is more important now than ever in the current political climate.

Feminism is important, but it means nothing if it's not inter-sectional feminism. Use this Reductor Curse to smash the patriarchy and read a book, either non-fictional or fictional, that highlight feminism which is inclusive to all women.
It took me so long to decide on a book for this category, but I finally settled on What Was Never Said by Emma Craigie. This is another that's been sat on my shelf for a couple of years now (It was released on my birthday in 2005, which is the main reason I bought it.) It tackles FGM (Female Genital Mutilation) which I haven't ever come across before. Although not specifically "Feminism" it's something that's extremely degrading for a marginialised group of women, and takes away their femininity – an issue that needs to be addressed, tackled, and fought.
Rouse yourself from that Impediment Hex and go read a diverse book that's been languishing on your TBR for far too long.
Most of the books I'm picking for this read-aton have actually been on my TBR for aaagggeeess, but I've chosen An Ember in The Ashes by Sabaa Tahir for this one, because I really want to read it and it fits here! (The others could fit into the other prompts better than this one.)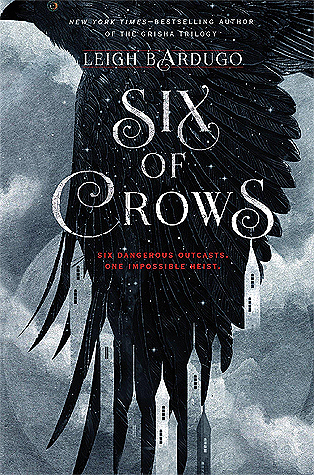 For this prompt, find a book that's taken over the Internet with a Stunning Spell and causing hype everywhere – then read it.
Well there is one book which I recently won a signed copy of in a giveaway, and that is Six of Crows by Leigh Bardugo. This book has had some serious hype surrounding it, and I just keep seeing fan art everywhere, so I really need to get in on this one asap!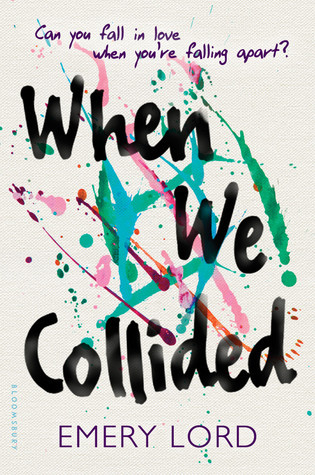 Lumos will illuminate your way in the darkness. If you're struggling to find diverse books to read, go and find one of your most trusted bloggers and ask them for a recommendation, let them light your way to the read for this prompt.
I've had so many people recommend When We Collided by Emery Lord to me since I first started on bookstagram and my blog earlier this year. It was also the book included in my first ever Illumicrate box in May. Another book tackling depression here, and it's an #OwnVoices match; perfect opportunity!
---
I'm stepping up for the Gryffindors!
(Seriously though, more Gryffindors need to sign up, so if you're a fellow lion, get on it)
The points system is as follows:
Each 10 pages you read will earn you 1 House Point.
Each book you complete will earn you 5 House Points.
Each book you review specifically for the #DAReadAThon will earn you 5 House Points.
Crosspost your review to Amazon for 1 House Point.
Post an image of your #DAReadAThon ID on Twitter for 1 House Point, and it allows other members of your House to find you!
Tweeting on the #DAReadAThon hashtag (with meaningful tweets about your current reads, recommendations of #OwnVoices) will earn you 1 House Point each. You can have a maximum of 20 House Points from Social Media interactions.
Photos of your #DAReadAThon books or TBR pile will earn you 1 House Point each. This contributes towards the maximum of 20 House Points from Social Media interactions mentioned above.
---
Who else is taking part? Do I have anymore Gryffindors out there? Comment below!