This is the first instalment in the Throne of Glass series. In total, there are currently five books, with a 6th yet to be released as the finale, and a companion book of prequel stories.
With this being a pretty long series, I thought it best just to do a brief review of each book, rather that go into depth, and then do a full review of the series once I've finished every book, simply because I feel that each book affects each other, particularly in the middle of series', so it wouldn't make much sense to review them on an individual basis.
---
Rating: 🌟🌟🌟🌟🌟
Synopsis: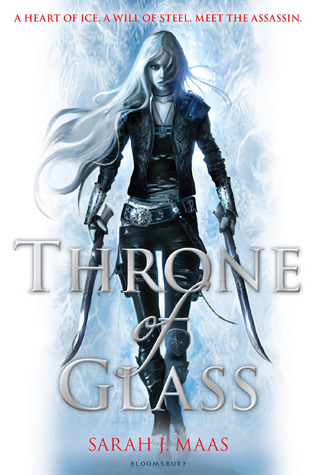 Meet Celaena Sardothien.
Beautiful. Deadly.
Destined for greatness.
In the dark, filthy salt mines of Endovier, an eighteen-year-old girl is serving a life sentence. She is a trained assassin, the best of her kind, but she made a fatal mistake. She got caught.
Young Captain Westfall offers her a deal: her freedom in return for one huge sacrifice. Celaena must represent the prince in a to-the-death tournament—fighting the most gifted thieves and assassins in the land. Live or die, Celaena will be free. Win or lose, she is about to discover her true destiny. But will her assassin's heart be melted?
---
What a start to a series this was. I'm totally hooked! The protagonist, Celaena, is a fierce female assassin who just completely wins at being totally awesome. Aside from the killing part, I want to be her (and in most ways I totally relate to her. Is she my spirit animal? Quite possibly…) Her character traits are written in so brilliantly and her personality is so three dimensional; you can just picture her little quirks perfectly.
Chaol, the King's guard, is my new book crush. Sexy. Very, very, sexy. On paper anyway. If someone could bring him to life that would be great. I like Dorian too, but he just seems not my type. I'm going off on a tangent here. The book, talk about the book…
Yeah, it's great. A fabulous start to a series that I know I'm going to love, and is quickly becoming my favourite. If you like semi-historic fantasy with assassins, bad-ass females, magic, demons and sexy men… This book is sooooo for you! If you haven't read it yet, what on earth are you waiting for?! Get it! NOW!
---
View Throne of Glass on Goodreads.