My first official book tag! How exciting! Big thanks to mreadsbooks and CaptivatedByFantasy for both tagging me to do this one.
---
Rules
use the banner
answer the questions including lots of book covers🙂
tag your bookish friends!
---
What books are you currently reading?
Crown of Midnight (ToG #2) by Sarah J Maas, which I am completely hooked on and addicted to! And also Gone Girl by Gillian Flynn, which I've now been "reading" for 2 months… I think it's going to end up as a DNF very soon…
What's the last book you finished?
Throne of Glass by Sarah J Maas! I couldn't even bear to break between the first and second books in the series – I love it soooo much!
Favourite book you read this year?
Oh Jesus, how can I possibly choose?! Books I've loved this year have been Red Queen by Victoria Aveyard, All The Light We Cannot See by Anthony Doerr, Me Before You by JoJo Moyes, Everything, Everything by Nicola Yoon, and of course… Throne of Glass!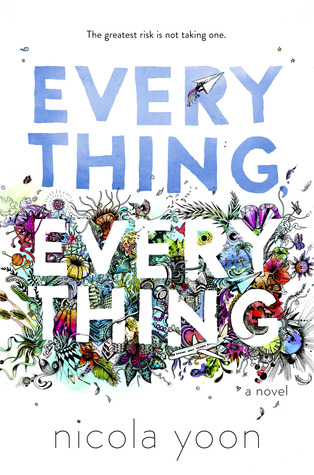 What genre have you read most this year?
Surprisingly, I've had quite a spread range of genres this year, but ultimately Fantasy does tip it slightly…
What genre have you read least this year?
Classics… I haven't read a single one this year!
What genre do you want to read more of?
I should probably say classics… But actually I'd like to read more general and critically acclaimed modern fiction.
How many books have you read this year, and what's your goal?
I started late (March) this year, so I'm only on 19. My goal is 25, so definitely achievable, and I will be increasing my goal next year!
What's the last book you bought?
Officially, Heir of Fire (ToG #3) ready for when I finish #2, but I've just ordered the entirety of The Mortal Instruments series by Cassandra Clare in the pretty coloured cover editions to pick up later this week.
What book are you saving up to buy next?

So, I really want to buy the gorgeous hardback box set of the new editions of the Harry Potter series. I mean, I already own the books in the original covers, but they're an annoying mix of some paperback and some hardback. They also come in a beautiful red box with opening doors…
How many books did you check out last library visit?

None. I signed up for my local library, but they have a really poor range, so I intend on using the online part of it to loan downloadable audio books!
What's a book you can't wait to read?

The rest of the ToG series…? Too obvious? Okay. Ummmm I actually really can't wait to read Game of Thrones, but I keep putting it off because it just seems so intimidating! I plan on starting off by reading along to the audio book.
What's a series you'd recommend to everyone?

Harry Potter. Obviously. And Throne of Glass for those fantasy lovers among you. I haven't even finished the series and I already know I want to recommend it to everyone!
Who's an author you're hoping writes more?

John Green. I haven't heard from him in a while, and it'd be nice to read something more of his individual writing, rather that his collaborative stuff.
A few books your heart adores?

Harry Potter will always hold a special place for me, just because it's what got me into reading! But also any of the Roald Dahl and Jacqueline Wilson books, because they were literally my childhood.
What series' coming conclusion makes you sad?

I don't have enough series' on the go to really answer this, I don't read series very often, and when I do, I'm usually so far behind that it's already ended and I've read the whole thing in one go. But I suspect I'll be very sad when the ToG series comes to an end…
What books are on your wish-list?
Too many! I want AAAALLLLLL the books. But I'd really love the illustrated Harry Potters and the movie Vaults books, so I can say I've got the whole collection.
---
I'm not going to tag anyone specifically, but if you're reading this and haven't already done it, consider yourself tagged! Make sure that you link to your post in the comments below so I can check it out!